14 Days of Chrismukkah: Bustin Boards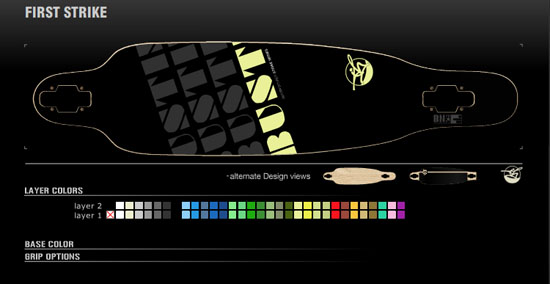 The Prize: Would you rather bomb hills than countries? Skate or die? We're serving up one customized Strike longboard from our friends at New Jersey's Bustin Boards. It's like Choose Your Own Adventure — if your adventure consisted of graphic, color, scheme, trucks, wheels, etc. This one comes with Randal 180mm trucks and Bustin Boca wheels, with an option to upgrade your prize for a little extra cash.
The Rules: In the COMMENTS section, name your favorite hill. (Blueberry, Hamburger and King Of are already taken). Only one entry per reader. Duplicate entries will be discarded.

The Deadline: Contest is open now through 12/12