14 Days of Chrismukkah: Mimobot Cosmobot x Christmas on Mars DVD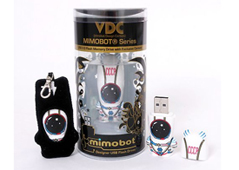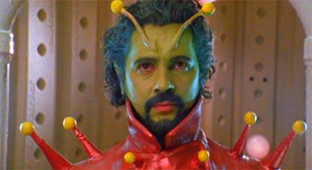 The Gift: It's our Space-Race-On-Acid prize pack. If you missed Wayne Coyne and co. and their homemade holiday Martian movie, you have the chance to win one DVD copy of the Flaming Lips' Christmas on Mars, bundled with a score/soundtrack CD and as a bonus, and we'll throw in a Mimobot Cosmobot 2GB designer flash drive preloaded with the new MimoZine.
The Rules: Give us your best title and logline (that's the part of the movie pitch where you go, it's Beverly Hills Chihuahua meets Blade Runner) in the COMMENTS section. Only one entry per reader. Duplicate entries will be discarded.
The Deadline: The contest runs now through midnight on 12/7.
Sign up for the Mimoco newsletter here and for more information about the Flaming Lips here.