14 Days of Chrismukkah: One Year of FADER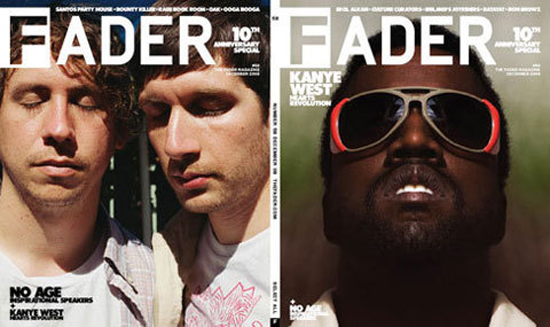 The Gift: A one year subscription to your favorite magazine about music, style, and general fabulousness as well as the last four limited-edition 7-inch singles.
The Rules: Lots of people gathered around a table one day (or so the legend goes) to come up with the name (the) FADER. If you had a magazine, what would you call it? Reply in the COMMENTS section for a chance to win. (Give Me A Free Subscription To FADER isn't really a great title name, FYI) Only one entry per reader. Duplicate entries will be discarded.

The Deadline: The contest is open now through midnight on 12/11