14 Days of Chrismukkah: Popdeck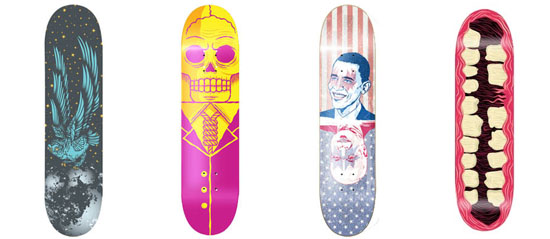 The Gift: We've already given you a crack at one skateboard to take home for the holidays. Here's another chance to win a bright, shiny new deck of your choice (that you can promptly scuff into oblivion). Up to three readers will win a Popdeck.

The Rules: We're feeling a bit retro and bit Interweb scavenger-hunty. Find us the most awesomely Bones Brigade-era deck graphics that we can look at and fondly remember when Christian Slater's fivehead was only a forehead. Just post a link in the COMMENTS section (please, not too long — if over 20 characters, use tinyurl.com.)
The Deadline: Contest runs now through midnight on 12/14.