A Weekend With a DB9 Volante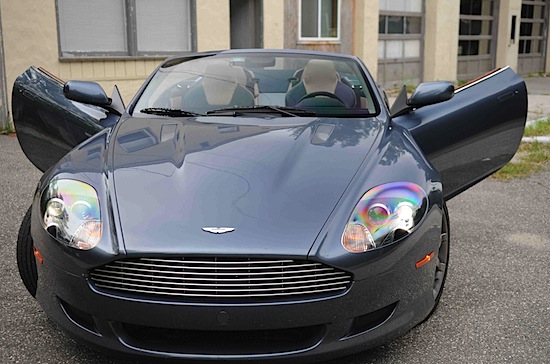 Back in August some friends at Aston Martin and Gotham Dream Cars hooked me up with a brand new DB9 for the weekend (Thanks again guys!). I originally intended to write a blow by blow story of my experience but every time I put pen to paper I got nowhere but one single word.  Perfection.  Driving the DB9 was an absolute pleasure.
Fantastic pictures courtesy of my brother Micah Spear.
Rather than a narrative, I'll share a couple things I'll never forget:
The attention to detail inside these cars is incredible. No corner, crevice or surface was left without excruciating attention to the detail. Stitching, beautiful woods, fabrics, and so on.  The craftsmanship was just gorgeous.  I guess that's what being hand built gets you.
There is no open road in New England that can handle this car.  It's built for speed. There was no straight away long enough, no hill windy enough.  You need a race track or the European countryside to truly enjoy what's under the hood.  We did our best though. Promise.
Low clearance.  Low clearance.  I repeat, low clearance. Everywhere I went I was afraid I was going to scuff up the front lip.  I didn't!
I need to get me one of these.  Unquestionably a dream car.
What a treat. On with the pictures!