Case Mate's Backpack and Privacy Screen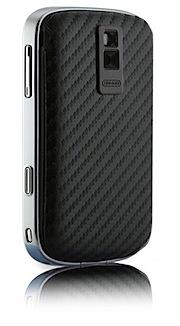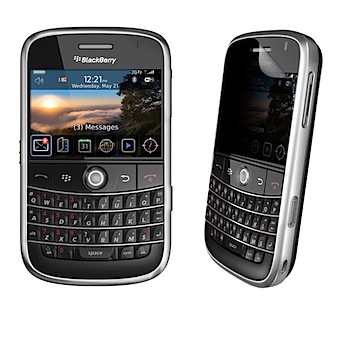 I'm rocking out with Case Mate's latest creation — the Blackberry Bold Backpack. It's a form-fitted, leather covered shell that replaces the original, fake leather battery cover. It adds sophistication to the already very grown up device. The crocodile-like embossed leather is available in three colors, and each piece is totally unique.
Also, I'm loving the Privacy Screen, a small piece of tinted plastic that keeps prying eyes off your texts, emails, and sexy picture messages (gasp!). It's available for a variety of phones. If you're at all worried about folks on the subway or airplane reading over your shoulder, it's a must have.