Icebreaker Cycling Apparel

I have always been a fan of Icebreaker gear. The New Zealand company has fostered strong relationships with a handful of farms where they source their amazing merino wool from. When I thought they had shown all their cards, they come guns blazing in their Spring/Summer '11 line. Of course, you have updates to the normal offerings such as new patterns and prints in the Lightweight Travel series. For the warmer months, Icebreaker is offering 150g per square meter, which is thinner than a typical cotton tee. You can also get 200g weight for cooler mornings or evenings. They sent me some tops to try out and on my month long trip to Australia, it was the only thing I wore. I will eschew praising the virtues of merino as a fabric since I assume you're already familiar with it's warming and cooling abilities all the while staying odor-free.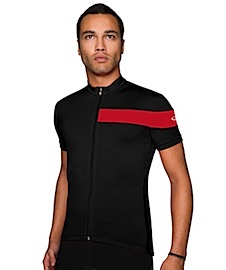 What really stands out for me and came as a shock was the introduction of their road and mountain biking cycling apparel called GT Bike. Cycling is a sport Icebreaker had not previously supported. Based on the jersey and bib I was sent, it's clear that they were just biding their time; sitting back and observing the industry to figure out the best way to make a first impression. Again, merino is the basis of all the collection and it turns out to be the perfect fabric whether you're going on an early morning by the beach or bombing hills in the afternoon on your full-suspension. Enhanced with LYRCA for just the amount of stretch, the fit is on point. The products are an investment (merino is not cheap), but details like a gripper at the hem and hardy zippers put a smile on your face each time you get out.