Impressa S9 Review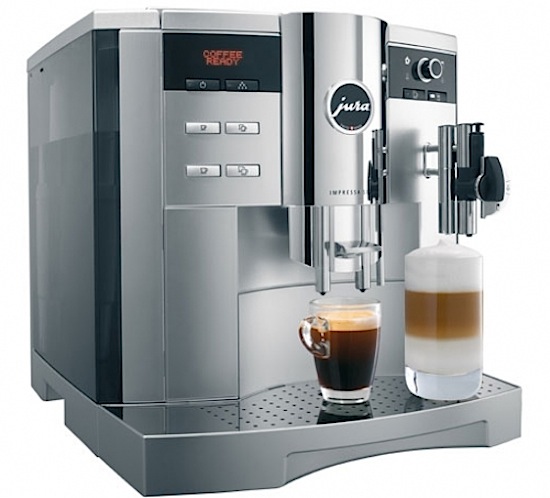 For coffee lovers of the world, these are heady days. There are so many options for brewing a cup of joe these days that you're really forced to think not only about the end product but also about how it gets made. While I'm a lover of super manual techniques there is no arguing with the fact that not everyone has the time, energy, or patience to go that route. Enter the "super automatic."
The Impressa S9 is a quintessential example of push button convenience. Fill with water, add whole or ground beans, select the type of brew you want and sit back. The machine grinds, doses, compacts, brews, discards, and cleans all on its own and produces a pretty decent espresso. Coupled with the fact that you choose the kind of beans that you brew, you've got a recipe for fairly consistent and tasty coffees.
The challenge with a machine like this arises when you try to do anything other than a brew and espresso or americano. Milk based drinks involve connecting a thermos/tube contraption and generally produces pretty lackluster beverages. Additionally, for the space challenged kitchen the size of the unit will be an issue.
Calling the Impressa S9 a coffee machine for the lazy person isn't quite fair, but this is definitely a machine designed for a person that demands convenience and simplicity. For me it's a great machine for an office environment but not what I would choose for home use. Given the quality of the machines and coffee from the likes of Nespresso there are a few great automatic machine choices for the discerning coffee lover.