Jason Alper Opening: Los Angeles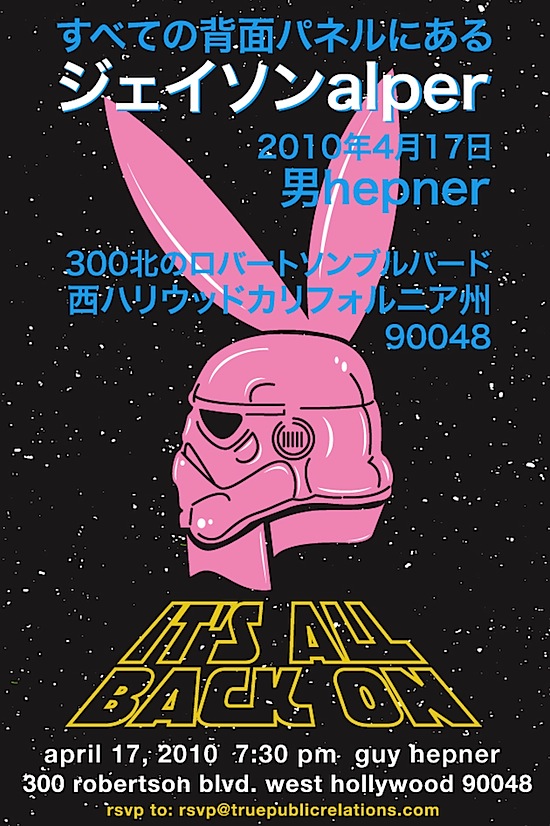 If you're in LA next week you should swing by the Guy Hepner Gallery for this Jason Alper opening. Should be great.
Alper, for the past decade, has been an influencer in the world of popular culture. Collaborating with Sacha Baron Cohen, he is known as a fearless costume designer with an artistic and irreverent eye, and for creating the iconic and memorable characters of Ali G, Borat and Bruno. Always one to push the envelope, Alper made the decision to use his inventiveness by expressing his talents in a new medium, but one that has always been at his core, art.