Movida Bar De Tapas: Melbourne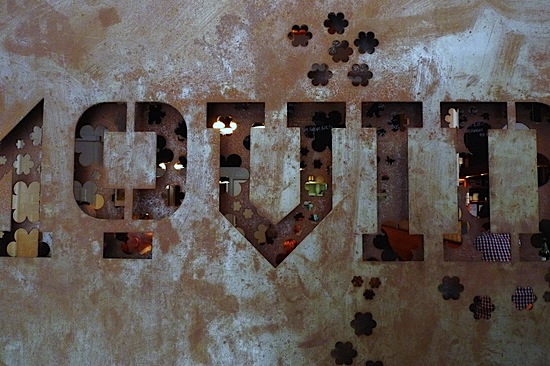 <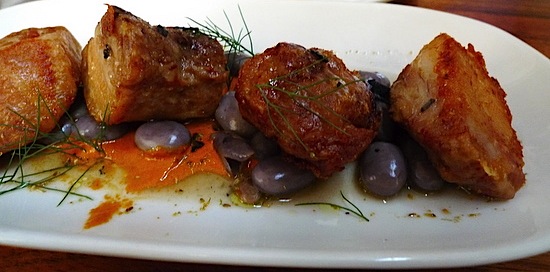 Guest Post by David Vo
Having finished an amazing morning at the National Gallery of Victoria, my companion and I made our way to Federation Square, the long way. With a few kilometers under our belt and a hunger that demanded some sustenance, we found ourselves in one of Melbourne's infamous laneways, standing in front of Movida Bar De Tapas. We put our names down on the list and explored the ever-changing graffiti art on the brick walls just outside the doors. Within twenty minutes we were seated at a high table.
We went though the entire tapas menu, sharing just a bite of each. The Gazpacho Andaluz really stood out for the flavor profile and creativity. The croqueta with the saltiness from the jamon and the silkiness from the egg really hit home for me. We also ordered a main course of the pork jowl. Extremely unctuous with the right amount of counter-balance from the Borlotti beans. We wrapped up with the churros and drinking chocolate plus a chocolate ganache with vanilla bean ice cream.
Next time you are in Melbourne, be sure to check out this gem of a restaurant. Make sure you bring a few friends so you can try each of the dishes. Just watch your wallet as things add up quick!
Movida Bar De Tapas
1 Hosier Lane
Melbourne VIC 3000, Australia
(03) 9663 3038