POLLanski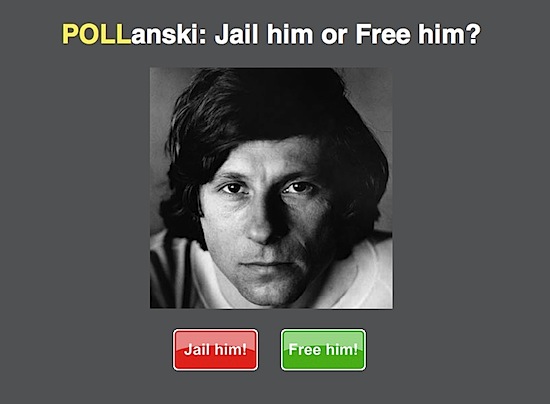 Another Ji Lee production!
The recent arrest of Roman Polanski for the rape of a 13 year old girl in 1977 has caused much debate around the world.
On one side, Polanski's defenders argue he should be freed immediately because the case is too old. On the other side, Polanski's non-sympathizers argue he should be tried just like any other sex offenders regardless of how old the case is.
What do you think? Cast your vote on POLLanski.com