SpearTalks: Hector Estrada x Amivectio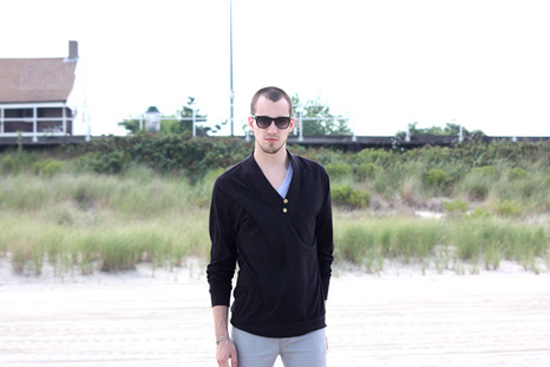 Social Revolution. The thought of it has been woven into 2008 like an election campaign narrative. Change, equality, sustainability — all huge ideas in need of huge effort to bring them to life, and even bigger efforts to make them succeed.
Hector Estrada, an established streetwear innovator, head of triko, and the man behind the newly emerging Amivectio, believes in this revolution. According to Hector, it's a literal revolution, set to change the industry, change the conformity, and most importantly changing the shirt on your back. He might not have the answers yet, but he's trying hard to find it.
Joshspear.com: We've been watching triko — your well loved line of streetwear — with interest for a long while now. We're excited to learn what Amivectio is all about. Where did the initial concept for this new line come from?
Hector Estrada: Every so often a dramatic change in ideas is needed. I was reflecting on the current state of fashion to conclude that it is time for change. As with triko, I set out to be that change in the form of Amivectio (Friends of the Revolution).
JS: In your opinion, what is the current state of fashion?
HE: Mechanical. Most are on auto-pilot: copy and manufacture. It is a rat race for the most part. Fortunately there are a few original and progressive creatives on it.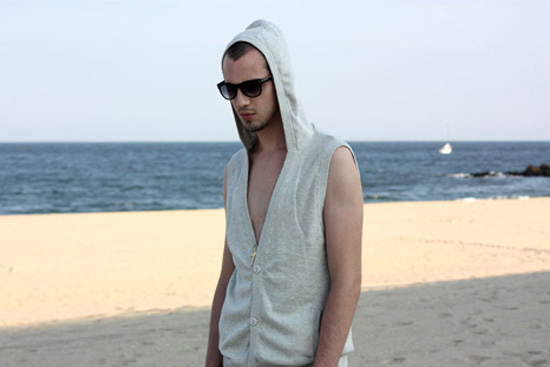 JS: There's always been a lot more to triko than streetwear. Are you approaching Amivectio with the same sort of multi-purposed mindset?
HE: Absolutely. Everything we do has to mean something. Amivectio will deliver useful and groundbreaking designs that will make you feel and look good, while inspiring revolution by design, communication, and community. After all, we are Friends of the Revolution.
JS: So this revolution, what does it entail?
HE: An informed movement led by the many, not the few to achieve:
"¢ Equal opportunity
"¢ Clean air, water, soil, and energy
"¢ Health and sustainability
"¢ Education
"¢ Peace and progress
"¢ Tolerance
Let the good times roll!
JS: So it sounds like you want this new brand to impact its followers as well as interact with them. What are some ways you hope to do that?
HE: It is important that we tell our story while communicating the brand's values. Therefore, we have to include and support the "Friends of the Revolution." We hope to use all of our tools to encourage communication and a sense of community: our blog, events, ad campaigns, and of course our garments.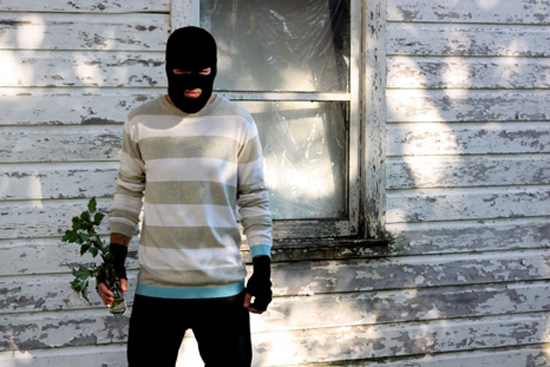 JS: Streetwear, as we now know it, not only sends a message, but often screams that message. Bright colors, bold graphics … the "look at me" kind of stuff. It sounds like Amivectio will be more sophisticated version of that, offering strong messages in a softer, yet more confident voice. Would you say that's true?
HE: Amivectio will be a testament of streetwear's versatility by, as you very eloquently describe it, offering strong messages in a softer, yet more confident voice. It is about being you. All these neon colors and all over prints offered a refreshing alternative to dull urbanwear. Unfortunately, "the robots" proceeded to copy and manufacture, over-saturating the market with a typhoon of neon and all over prints.
JS: Tell me about the design inspiration behind Amivectio"¦
HE: Our design philosophy and goal is to define modern Americana while re-interpreting classic fashion with innovation and functionality, guided by principles of quality, beauty, rhythm, balance, comfort, and inspiration.
JS: There's been tons of hype building up to the release of your first collection, but you've been keeping things fairly tight lipped. What sort of items can we expect to see?
HE: Every piece is a functional and innovative re-interpretation of a classic garment: Traditional collar button-down shirts with ventilation and adjustment systems; timeless crew neck sweatshirts with added side mobility and chain stitched messages such as "Truth Seeker"; classic lightweight knits made of 100% Peruvian Pima and will feature asymmetrical design accents.
JS: And when and where will we officially be able to get our hands on Amivectio?
HE: We're releasing a limited run of products for the Spring of 2009 available at karmaloop.com and a small group of retailers.