Studio Dunn Furniture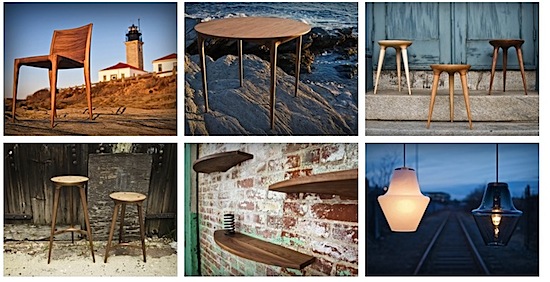 Nice sustainable furniture by a small outfit calling themselves Studio Dunn. Check out more on their website.
The studio works with a network of local designers, artisans, and manufacturers in and around Rhode Island to develop and refine designs. Focusing on the use of classic materials including wood, metal, glass, and ceramics, and through the use of their in-house fabrication capabilities Studio Dunn uses experimental processes to create innovative designs.
Studio Dunn grew out of Keeseh Studio, a collaborative workshop, whose members play an important role in the development of Studio Dunn's works.