Suicide Girls: Beauty Redefined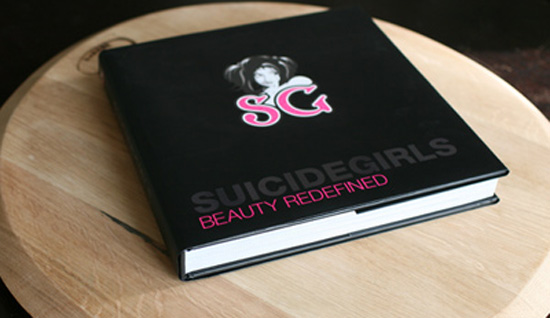 In an era where porn stars look like runway models – with a touch of extra padding up top – the Suicide Girls are refreshing. The site, started by Seattle's Missy Suicide and her friends back in 2001, features nearly 2000 official pin-up models, sans airbrushing, of all shapes and sizes. No wonder that it's frequented by a million unique viewers every week. And, even if the pin-up site's pics aren't your fancy, they've also got interviews with everyone from Shepherd Fairey to Will Smith.
Recently, the company released a second photo anthology, Suicide Girls: Beauty Redefined, a 396-page coffee table packed with retro-inspired nude photos of women celebrating their bodies. And, if you purchase it through the site, you'll receive a copy that is signed by art director Courtney Riot and Missy herself.
Mildly NSFW (depending upon where you work) pic after the jump.