The Nike Coraline Dunks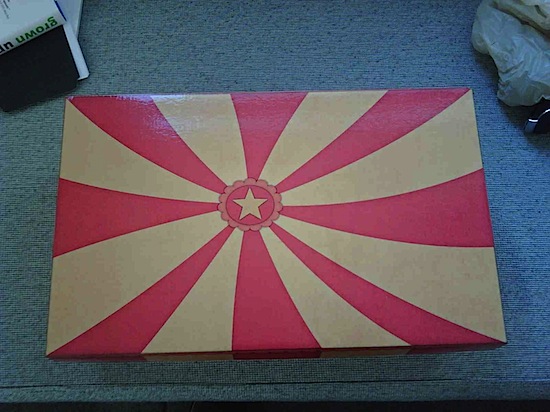 I was minding my own business, working away, when the most bizarre care package of the week (if not the month, or year so far) arrived on my desk. I've known about the giveaway for the new Coraline movie Nike Dunks, but this was just bizarre. Check the pictures out below…
Ah, look, a festive box. This should be fun.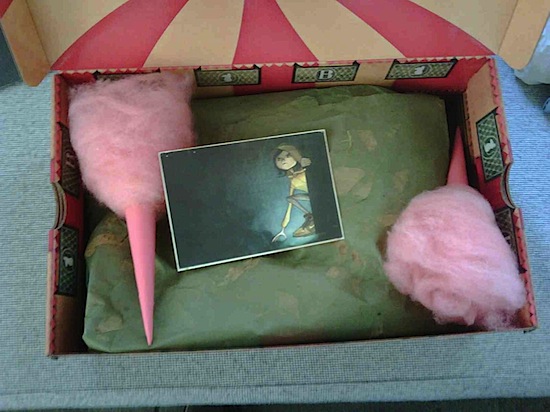 Cotton candy and an eerie postcard. Okay?
These look nice, thanks!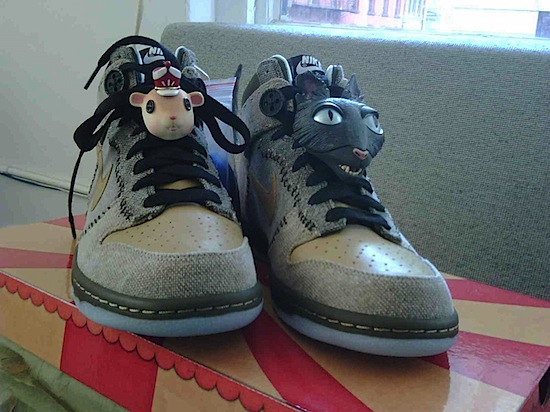 Wait a second, animal heads?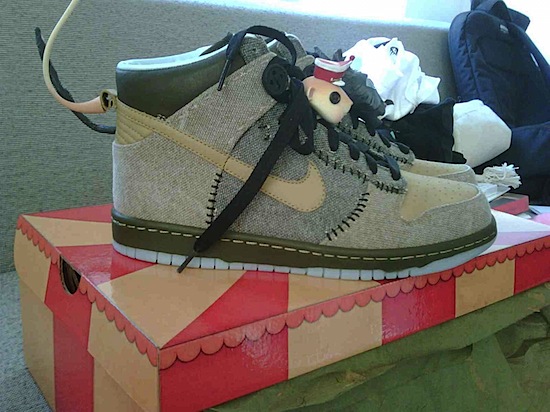 And tails? Very creative but kind of freakish at the same time. I've haven't seen the movie yet, so I'm obviously missing something. Limited to 1,000 pairs. These are size 8 (they know me well). So I guess the real question is: Who wants 'em?