The Nooka Venus Sunglasses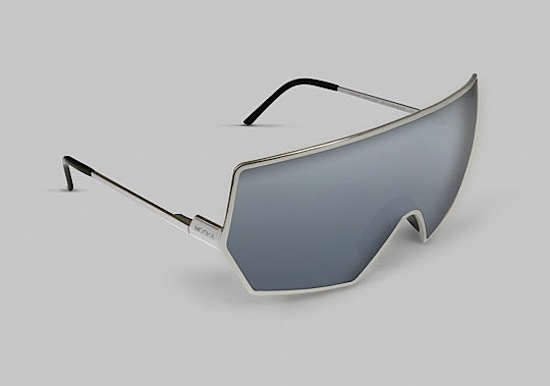 Nooka is at it again, this time with their second sunglasses release called the Venus. Higher end with a little more luxury feel and still very creative.
The frames are made of polished stainless steel, with matching rubber nose-pieces and ear guards. They employ a silver mirror coated blue lens for heightened color and contrast acuity, deflection of light, and UV protection. The geometric shape and materials result in a design that embodies technology, futurism, and refined luxury.